Investment proposal for Virtual reality sector
MARKET REVIEW
On the 9th of April 2018 analytical company CCS Insight published the results of research that showed low level of business interest to the "smart glasses". According to data provided by experts, in 2017 the companies around the world purchased in total 24 thousand sets of augmented reality glasses In the following years everything may be changed. CCS Insight company forecasts that in 2018 the global sales of virtual and augmented reality glasses will be at the level of 22 million with total value of $1.8 billion. In 2022 sales of products will be 5 times bigger - 121 million.Strategy
Strategy suggests to diversify investment portfolio among leading companies in the sector of virtual reality. It is a good opportunity to join perspective sector before it "explodes".
Strategy suggests 3 companies with solid financial indexes that pay dividends. Because of uncertainty in the world economics and possible coming financial crisis every share is purchased with the yearly Option (half a year for Sony) in order to cover possible losses.

Sony Corp-Sponsored ADR
SNE US Equity
Sony Corporation manufactures audio, home video game consoles, communications, key device, and information technology products for the consumer and professional markets. The Company's other businesses include music, pictures, computer entertainment, and online businesses.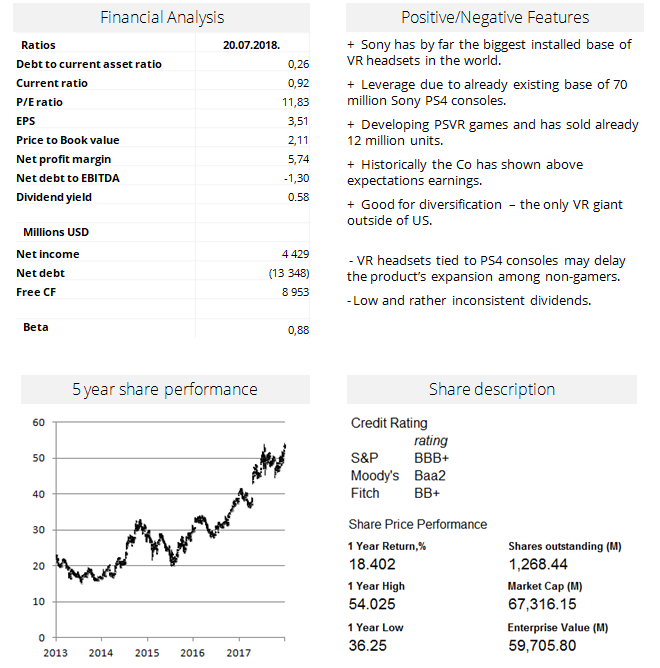 Microsoft Corporation
MSFT US Equity
Microsoft Corporation develops, manufactures, licenses, sells, and supports software products. The Company offers operating system software, server application software, business and consumer applications software, software development tools, and Internet and intranet software. Microsoft also develops video game consoles and digital music entertainment devices.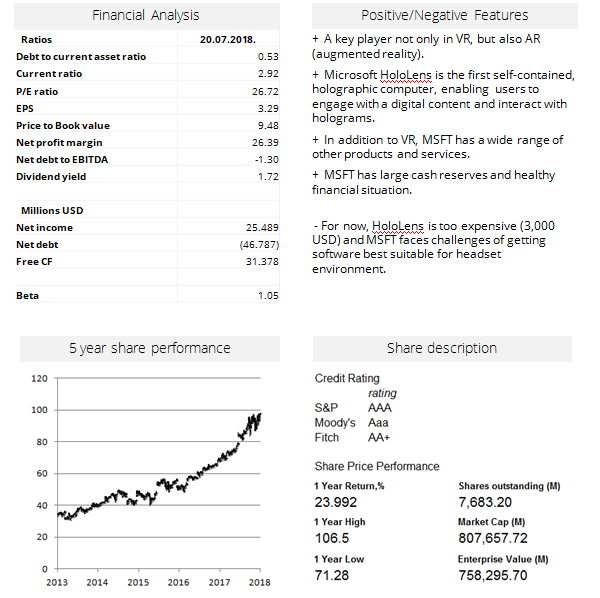 Intel Corporation
INTL US Equity
Intel Corporation designs, manufactures, and sells computer components and related products. The Company major products include microprocessors, chipsets, embedded processors and microcontrollers, flash memory, graphic, network and communication, systems management software, conferencing, and digital imaging products.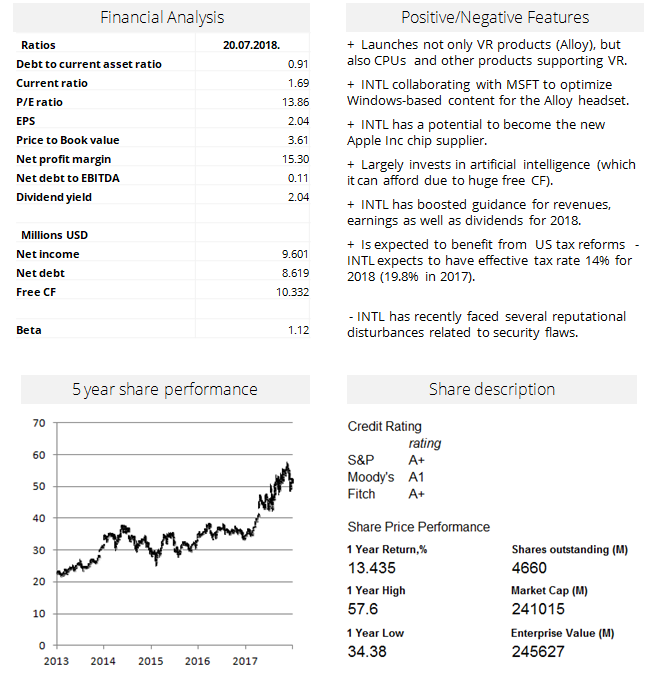 Back